Every year approximately eleven million (11,000,0000) cars are scrapped and end up in salvage yards for reprocessing
Use of recycled auto parts save over 80 million barrels of oil annually that would be required to produce new replacement parts
Auto recycling provides about 40% of the ferrous metal for the scrap processing industry across North America
Substituting high sulfur raw ore with low sulfur scrap metal can reduce a steel mill's air pollution by 76%
Oil and fluids safely reclaimed by auto recyclers is equivalent to 8 Exxon Valdez disasters every year
About?Free Flow
---

Free Flow?(OTC:FFLO)?is a fully reporting, publicly traded Delaware corporation that trades on the over-the-counter market under the stock ticker symbol FFLO. The Company consists of multiple operating subsidiary businesses and divisions:
Accurate Auto Parts, Inc.?
Accurate Auto Parts, Inc. is a subsidiary of FFLO that plans to build a covered auto recycling facility – disassembly, warehousing, and shipping – of used auto parts and tires on its over nineteen-acre facility in King George, Virginia. The location is an existing approved recycling operation, which has existed as a licensed auto wrecking facility for many years.
HYGIENIQ.COM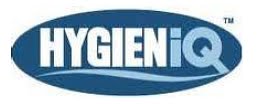 HYGIENIQ.COM is a division of FFLO. HYGIENiQ? is a revolutionary sterilizing, deodorizing, and air-purifying technology. It is the easiest and most effective way to constantly sterilize/deodorize/air purify the inside of motor vehicles.
When exposed to sunlight, HYGIENiQ? breaks down and eliminates all allergens, odors, and air pollutants in a vehicle, purifying and protecting car interiors for a fresher and healthier driving experience.
Motors & Metals, Inc.
A wholly-owned subsidiary of FFLO, Metals and Motors, Inc. is a scrap metal processing company focused on processing?scrap metal, primarily from automobiles,?to initially produce 3,000 metric tons of shredded steel per month. M&M also processes catalytic converters for recovery of precious metals.
See More
Subscribe to News
---
Free Flow, Inc. Latest News
---
FFLO Video/Presentations
---